Odeon Theatre
Hobart, Tasmania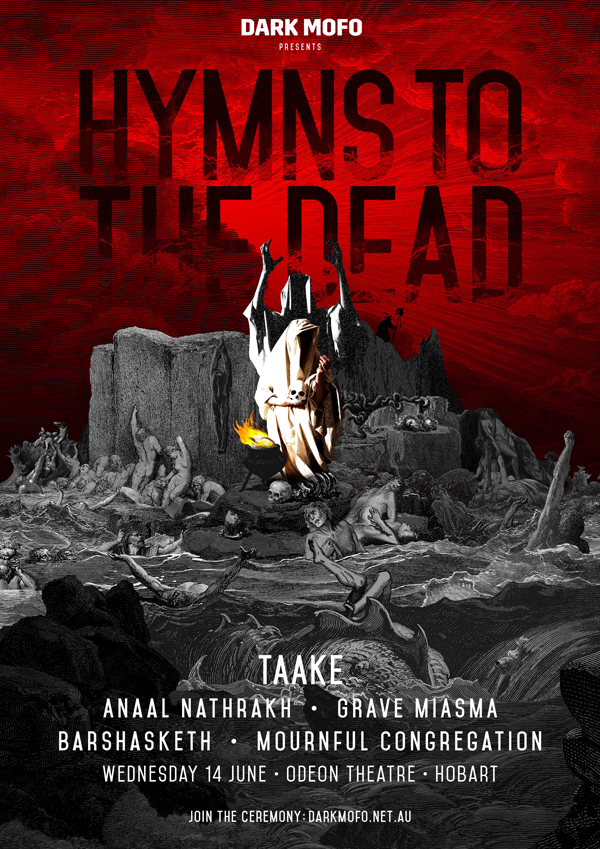 Hymns to the Dead
There's no such thing as silence, especially tonight.
Taake (Official)
Norwegian black metal blistering with Nordic pride.
Anaal Nathrakh*
Nihilistic British grindcore and industrial black metal.
Grave Miasma
Sweeping, twisted death metal odes to mortality and rebirth.
Barshasketh
Raw black metal from across the ditch, via Scotland.
Mournful Congregation
Funeral doom. For those whose hearts beat slower.
Wednesday 14 June, 7.30pm (doors 6.30pm)
Odeon Theatre
$59 + booking fee
18+
*An Australian exclusive